Akhil Bhartiya Vidyarti Parishad to launch a nationwide campaign against NOTA or to vote for 'None of the Above' candidate for a particular seat.
A senior official of ABVP said, "Even if it is not abolised, we will request the voters to vote for any candidate of their choice instead of opting for NOTA!"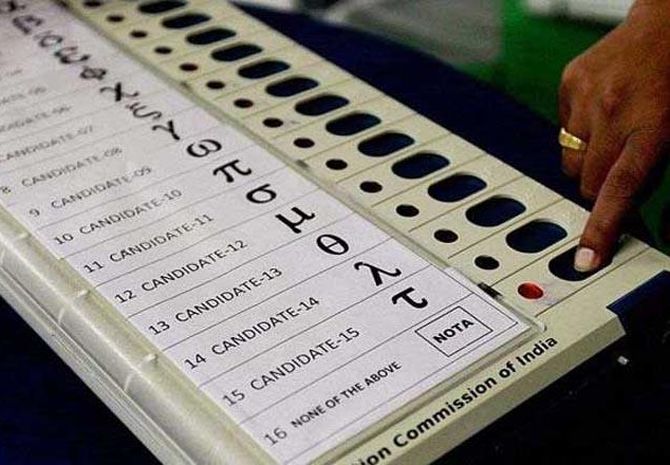 It seems as a reaction of BJPs poor poll show in the post elections in various states. Although,
ABVP
called it as a step in the larger interest of democracy!
With the slogan of "Nation First,  Voting Must! ",  ABVP is all set to start the nationwide campaign against NOTA.
The decision was taken in the post national session held by ABVP.