National Youth Day is celebrated on 12th January marking the birth anniversary of Swami Vivekananda!
On the auspicious occasion of the day, ABVP in DU celebrated it with great pomp and cheer respecting the ideals and in a view to revive the same kind of spirit in the present youth and the future citizens of the nation.
Currently many youths are facing a lot many issues within the country, may that be the under utilization of their skills, or the exploitation they face, or the unequal distribution of income, which further results in the mere flickering than the ignition of the fire of youth within them.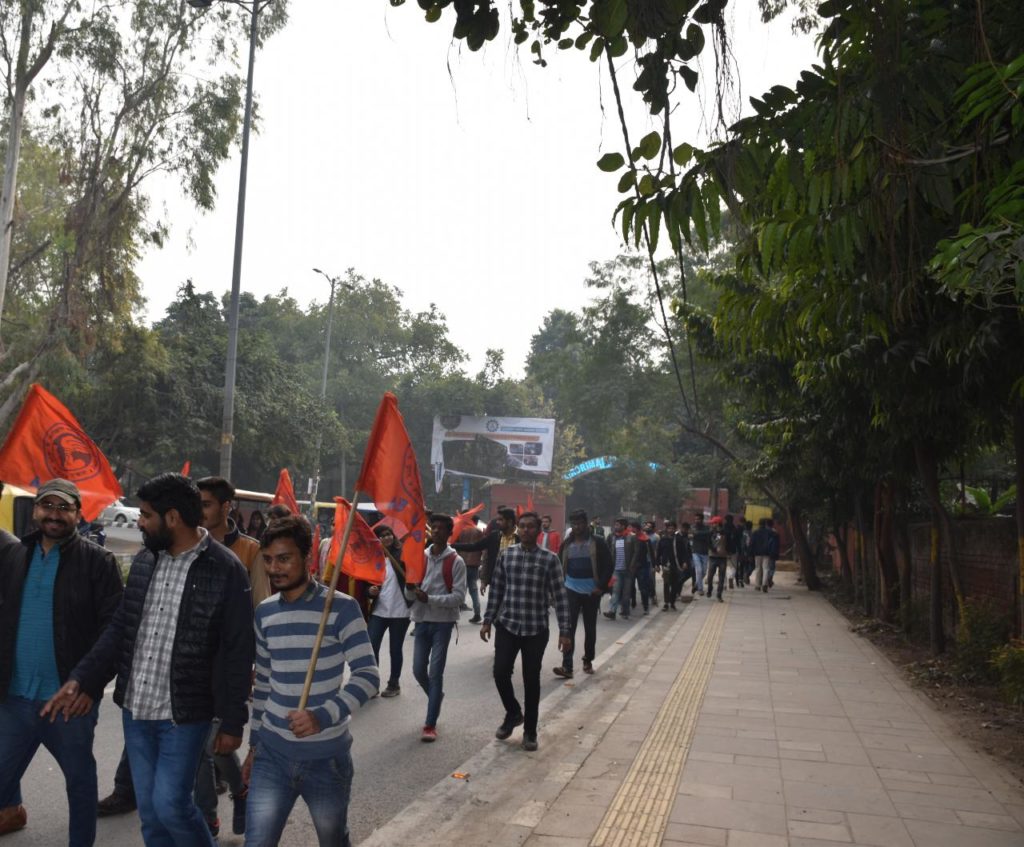 Observing the struggles they are going through and the kind of effort that Swami Vivekananda exercised to bring the youth and the focus on them to the mainstream, ABVP, celebrates it in all the universities of India.
And Delhi University,being the central university,had its ABVP party launch a walk from Arts faculty, North Campus to Ramjas College, to Hindu College, Kamla Nehru College, CIC, Law centre 1, Law Faculty,and all the places enjoining the thread of celebration and enpearling it with the same kind of spirit that once Swami ji evoked within youths of India.
A huge Sangoshthi was hosted observing him as the youth icon in North Campus,DU. A total of more than 500 students actively showed their presence making it a huge success like every year.
We,as students really wish to have the youth in the mainstream than just being sidelined as "toddlers who know nothing about the world."Because we are not 'just youths', we are a heart which beats with the fire of India's glorious past and contains an era of India's future!
Stay tuned!