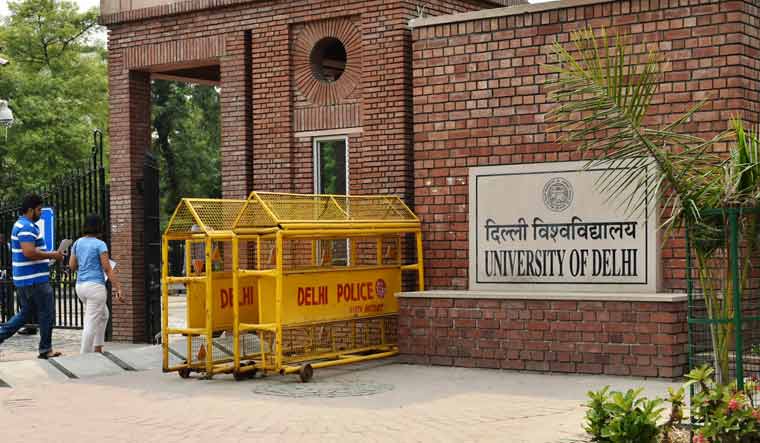 It is the season of admissions and lot of students across India and globally as well, aspire to study in University Of Delhi. This university is a very large one with a vast number of colleges. Though, every and any college of DU is perfect to get in , because yes , at the end of the day , University degree matters. Yet , to make it easier to segregate the best colleges in the University we have the ranking of National Institute of Ranking Framework (NIRF) for all India colleges out of which the below mentioned managed to get a higher ranking in the previous year.The NIRF ranking 2019 was announced by the President Ram Nath Kovind at Vigyan Bhawan, New Delhi on April 8,2019.
Parameters for Ranking :
Graduation Outcomes : The combined percentage for Placement, Higher Studies, and Entrepreneurship, university examinations, no. of Phd students graduating.
Teaching, Learning and Resources : It consists on checking on the total budget and its utilization, student strength including UG & PG , Faculty- Student ratio .
Perception : Peer perception of Employers , Research Investors ,Academics and the Public Perception.
Outreach and Inclusivity: Percentage of students from other states/countries, women, Economically and Socially Challenged Students, and Facilities for Physically Challenged Students
Research and Professional Practice : Metrics for publications and quality , footprints of projects and professional practices.
List of Collges : –
Miranda House, Delhi :  AIR-NIRF : 1        NIRF SCORE: 73.72
Hindu College, Delhi :   AIR-NIRF :  3     NIRF SCORE: 70.57
St Stephen's College, Delhi : AIR-NIRF :  5      NIRF SCORE: 67.55
Lady Shri Ram College for Women, Delhi : AIR-NIRF :  7      NIRF SCORE: 66.71
Shri Ram College of Commerce, Delhi : AIR-NIRF :  8      NIRF SCORE: 64.94
Hans Raj College, Delhi : AIR-NIRF : 9       NIRF SCORE: 64.65
Gargi College, Delhi : AIR-NIRF :   15     NIRF SCORE: 64.11
Atma Ram Sanatan Dharm College, Delhi : AIR-NIRF :   20     NIRF SCORE: 63.55
Deen Dayal Upadhyaya College, Delhi : AIR-NIRF :  33      NIRF SCORE: 62.66
Kirori Mal College, Delhi : AIR-NIRF :   34    NIRF SCORE: 61.67
AIR- All India Rank
Sources : www.careers360.com, www.ndtv.com