Delhi University (DU) registrations begun on 20th June, 2020. The university has asked boards to share links of class 12 results. The same has been asked for document verification of the students.
Additionally, Delhi University already has entry to CBSE results. While various state boards have already declared results, CBSE is yet to declare the class 12 results.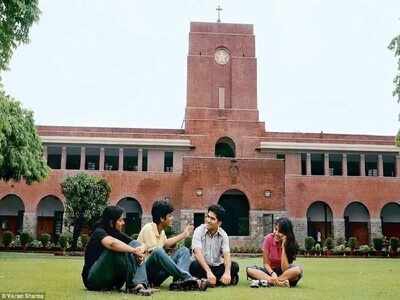 Delhi University has asked the different state boards to share links of result of class 12th. Due to pandemic, it is difficult to get forensic verification of documents in the varsity. Hence, the university has asked so as to verify the submitted documents.
Shobha Bogai, Dean (Admissions) said that the same was exercised in month of May. Furthermore, she added that the university had asked different state boards across the whole of India to share links. Moreover, request letters were sent to the boards.This would enable easy verification of documents, she further added.
Two other boards have shared the links with university. Other than CBSE, Jammu and Kashmir State Board of School Education and NIOS have shared their link.
DU made it compulsory to perform forensic check of documents last year. The documents include marksheets and certificates. The same needs to be submitted by students during the admissions.
Additionally, this decision was taken due to 'Ankiv Baisoya controversy'. Ankiv's documents were found to be forged. Therefore, his admission to the university was cancelled. Ankiv Baisoya was former President of Delhi University Student Union (DUSU).
Direct access has been provided to the Delhi University (DU) by the Central Boards of Secondary Education (CBSE). This step allows the university to have direct access to the results of class 12 of CBSE board. Furthermore, it will also enable the university to directly check the authenticity of the documents submitted by the students.
Further, the admission process in the university started late due to ongoing pandemic.
For further information: http://www.du.ac.in/du/uploads/COVID-19/
Related: https://www.dutimes.com/du-admissions-2020-likely-to-begin-from-june-20/