"It strikes everyone in the beginning to form an acquaintance with the treasures of Indian literature that a land so rich in intellectual products and those of the profoundest order of thought " – Georg Wilhelm Friedrich Hegel
Indian literature is arguably one of the oldest and richest literature in the world. Additionally, the oldest works of the Indian literature include oral transmission of knowledge. India is a country with huge diversity and accommodates people from different cultural backgrounds.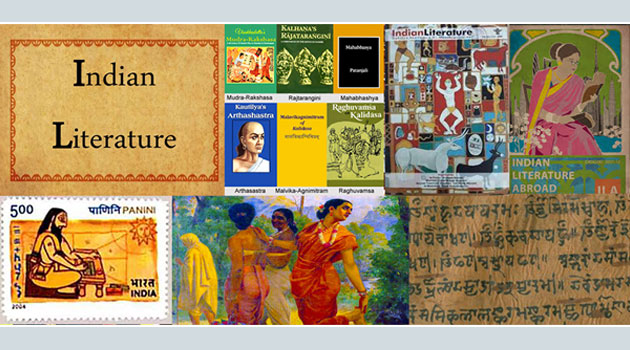 With over 22 official languages, the country has produced literature from all the languages. However, the earliest form of literature majorly consists of texts in the Sanskrit language. In addition to this, the traditions of the Hindu writings and texts tend to dominate the literature of the country.
The earliest form of Indian literature dates back to 1500-1200 BCE. Additionally, the Sanskrit literature includes Rig Veda, which is a collection of literature. Further, three other Vedas also exist. The Indian literature also includes works like epics such as Ramayana, the Mahabharata, etc. These are some of the sacred texts in the Hindu culture. The list of Hindu literature is a never ending list. However, with the passing of time, literature from different languages also came into existence.
Tamil Sangam Literature And Its History And Significance
While Classic Sanskrit Literature developed during the first few centuries of the first millennium BCE, so did the Pali Canon and Tamil Sangam literature.
Additionally, the Tamil Sangam literature is also an integral part of the Indian literature since the very ancient times. It spans over more than 2000 years now. It is additionally known for its poetic nature, the philosophical texts as well as the secular vision of the writers.
The works of Tamil writers is inclusive of the socal, economical as well as political aspects of the Tamil history. Additionally, the Tamil Sangam literature is mostly by people belonging from South India. The oldest work of literature which is able to survive from that period is Tolkappiyam, a work on the Grammar of Tamil. Moreover, the Tamil Sangam literature that is known to the historians today is known to evolve during the Third Sangam.
Conclusion
India, as a country, plays an integral and significant contribution to the literature world. Additionally, Rabindranath Tagore, the Bengali writer, is the first Indian to win the Nobel Prize in the field of literature. He received the award for his work 'Gitanjali' in 1920. More importantly, in recent times, one could see more women coming up in the field. Some of them are Arundhati Roy, the author of 'God Of Small Things', Jhumpa Lahiri and Shobha Dey. Additionally, they are all award winning writers. While Arundhati Roy is a Booker Prize winner for the same book, Jhumpa Lahiri is a Pulitzer Prize winner.